Now IRCTC Allows You to Transfer Confirm Ticket To Someone Else
Transfer Confirm Ticket
In a change that is sure to bring some relief to passengers, Indian Railways has now announced that it will allow passengers to transfer their confirm ticket to another person in case they are unable to travel. Indian Railways also put down guidelines on how to transfer a confirm ticket. "Chief Reservation Supervisor of important stations are authorised by Railway Administration to permit the change of name of a passenger having a seat or berth reserved in his name," a statement by the railways said.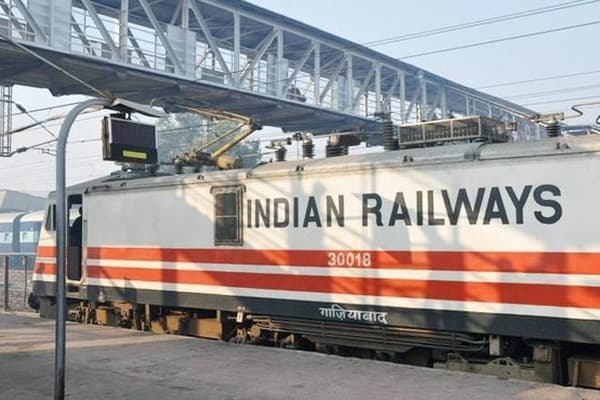 As per the company's website, the facility is extended to both online and offline tickets. And for both, the request for such a transfer of confirm ticket of Indian railways to another passenger has to be made 24 hours prior to the scheduled departure time of the booked train.
The transfer facility in case of offline tickets is though restricted to just once. 
Here are key things to know about Indian Railways' confirm ticket transfer facility:
1. The transfer is allowed to and among family members i.e. father, mother, brother, sister, son, daughter, husband or wife.
2. Online confirm ticket are transferred by visiting the nearest reservation counter of the railways and producing the print out of the e-ticket.
3. As per Indian railways, the request for transfer should not be over 10% of the total number of group members.
4. The transfer is also possible to another government servant on duty but the same has to be effected 24 hours in advance.
5. The train ticket can also be transferred to students of recognized institutes provided the head over there places the request atleast 48 hours before or to a marriage party group but the request has to be made by the head therein.
IRCTC to Charge Extra
Now booking tickets from such portals and apps like Make My Trip, Paytm and Clear Trip can be prove costly then now. IRCTC has now decided to impose extra charge on ticket booking through other portals. IRCTC says that it will now charge Rs 12 per ticket from these sites. Along with this, taxes should also be given separately. IRCTC is a subsidiary of Indian Railways. This company looks after catering, tourism and online ticketing work.
Few time ago, IRCTC had taken flat annual maintenance charge from these websites. Before IRCTC, IPO decided to raise revenue in a new way. As the service providers companies are not happy with the decision of IRCTC. A service provider said, 'Railway ticket booking is revenue negative or revenue neutral. The fees we pay on the payment gateway are more than the fees charged by the customer. If this burden is not put on the customer then the ticket booking will harm us. "
---
RELATED UPDATES
Waitlisted ticket? New IRCTC website has this new feature for passengers
http://updatedyou.com/irctc-charge-extra-ticket-booking-see/