Top 3 Test Captains Of The Decade: Which One Is Your Favourite?
Test captaincy is one of the most coveted jobs in cricket, as the amount of respect and responsibility associated with the post of a Test skipper is immeasurably large. It is evident from history that the Test skippers who attained massive success were shrewd decision-makers with great man-management skills such as Mike Brearley, Clive Lloyd and Steve Waugh.
Captaining a team for five days in addition to bowling or batting workload is an immense challenge and only a special few have seen consistent success as a Test captain in this decade. Leading a side at home against any opponent has become considerably easier in the past ten years since touring teams have failed to pose any significant threat. This is mainly due to the busy International schedule which has hindered the preparation time for a visiting team. Hence the 3 Test skippers in this list have been chosen mainly on the basis of their team's performance in away conditions. All three of them have also led by example with their consistently brilliant batting performances.
1- Michael Clarke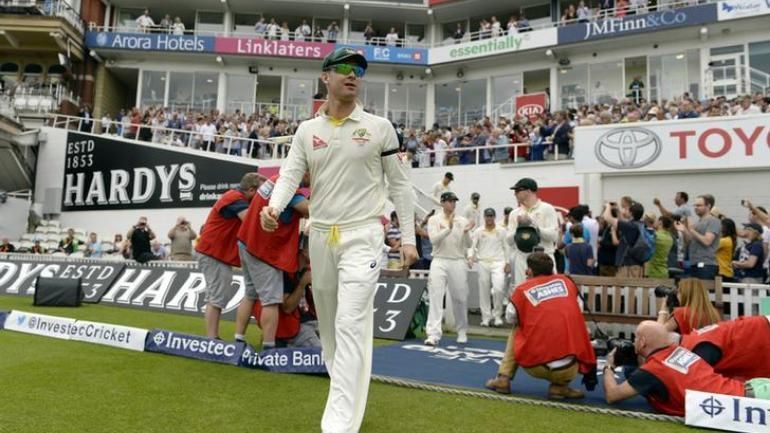 Michael Clarke took over as the Test captain of Australia under tough circumstances, as the Aussie team was going through a period of decline after the retirement of many legends. His first game as Test skipper was the last Test of the 2010-11 Ashes series which Australia lost 3-1. After the 2011 World Cup, Clarke succeeded Ponting as the captain in both ODIs and Tests.
His first major success as a captain came during India's tour of Australia in 2012. The Aussies convincingly thrashed the Indians 4-0, on the back of some good on-field captaincy and brilliant batting by their skipper. The highlight of his Test captaincy was the 2013-14 Ashes series. Australia regained the coveted urn after hammering England 5-0 at home, thanks to the scary Mitchell Johnson, who got worldwide attention for his heroics with the ball. His captained Australia for the last time in 2015 Ashes in England which Australia lost 2-3.
Even though his reign got controversial towards the end due to conflicts within the team, his captaincy skills have been sorely missed, as the Aussies have been largely inconsistent under Clarke's successor Steve Smith and Tim Paine.
2- Graeme Smith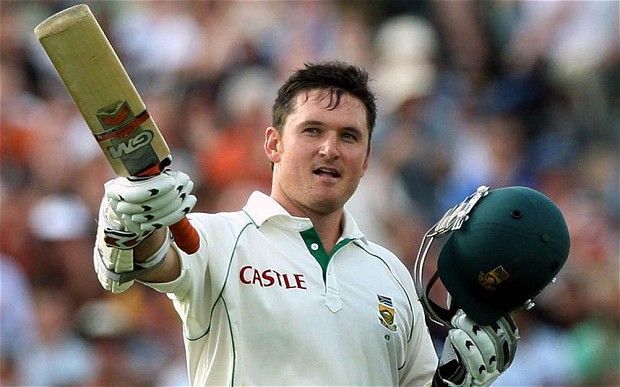 As far as longevity and consistency are concerned, there are few skippers in the history of this game that can boast a record as good as Graeme Smith. He was handed over the captaincy after the 2003 World Cup at just 22 years of age. In the following years, he became one of the best openers and his captaincy received widespread admiration. By the start of this decade, he was already a legend and took his team to further heights with some monumental victories away from home.
Arguably his best accomplishment of the decade was the 2-0 victory against England when he came back from an ankle injury to achieve third consecutive away series victory as a captain against England. The highlight of the South African unit led by Smith was their ability to challenge any team in any conditions. The Proteas won six consecutive Test series victories under Graeme Smith from December 2011 to January 2013, which included difficult tours to New Zealand, England and Australia. The value of Graeme Smith's leadership to the Proteas team is evident from their struggles in Test cricket after his retirement.
3- Virat Kohli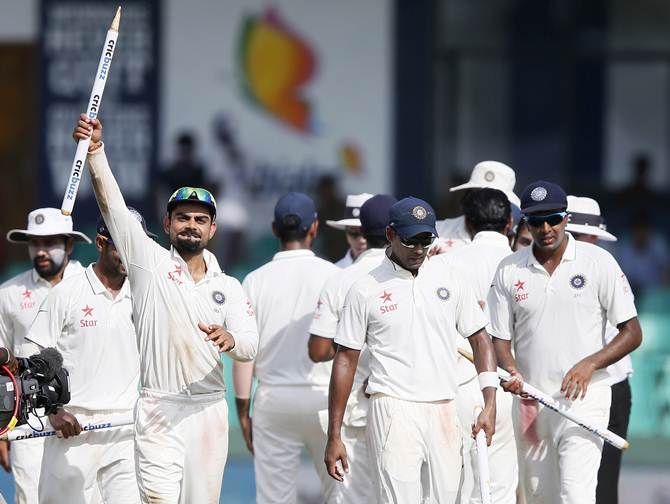 The most successful Test captain of this decade is without any doubt the Indian skipper Virat Kohli. His first Test as a captain gave an indication of his approach to the game as India almost pulled off a miraculous chase in Adelaide with some ultra-aggressive cricket. He began his stint as a permanent captain by crushing the Proteas 3-0 at home. His Indian side embodies ruthless aggression, especially at home and he is yet to lose a Test series as a captain in the subcontinent.
His side's weakness against pace was exposed during the overseas tours of South Africa and England, which they lost 1-2 and 1-4 respectively. But they bounced back during the Australian tour to register a 2-1 victory. This was the first time an Indian side had won in Australia and the biggest highlight of the series was the Indian bowlers outperforming their Australian counterparts. Currently, India sits on top of the ICC World Test Championship table and they will be a force to reckon with in the upcoming tours.