Cricketers With Most Centuries As Test Captain
Indian skipper Virat Kohli notched up his 27th Test century on the second day of the pink-ball Test against Bangladesh at the Eden Gardens in Kolkata on Saturday. Kohli made 136 from 194 balls as India declared their innings to 347 for 9 responding to Bangladesh's first-innings total of 106 all out.
As per passed the century, Kohli became the first Indian player and captain to hit a hundred in a Day-Night Test. His latest feat came just a day after he became the first Indian skipper to cross 5,000 Test runs. Kohli is now the fastest captain to 5,000 Test runs. He got to the landmark in 86 innings, overtaking former Australian captain Ricky Ponting, who needed 97 innings to go past the figure.
With his hundred against Bangladesh, Kohli is now second on the list of captains with most Test hundreds. He currently has 20 tons to his name in the longer format of the game. Here's a look at the international captains with most Test hundreds.
5- Steve Waugh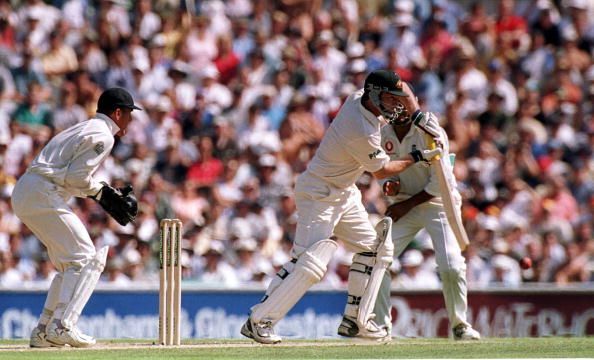 One of Australia's most shrewd captains, Steve Waugh was at the helm as a leader when the Aussies created that record streak of 16 consecutive Test wins, which was snapped by India at Kolkata in 2001. Apart from his leadership skills, Waugh played his part with the bat as well.
Tugga captained Australia in 57 Tests from 1999-2004 during which he 3,714 runs at an average of 52.30 with 15 hundred. His highest of 199 as captain came at Bridgetown in March 1999, and Waugh was also the leader of the ship when he made that famous 157 not out at The Oval in August 2001, literally batting on one leg after deciding to play despite being unfit after tearing his calf earlier in the series. Few typified the phrase leading from the front better.
4- Steve Smith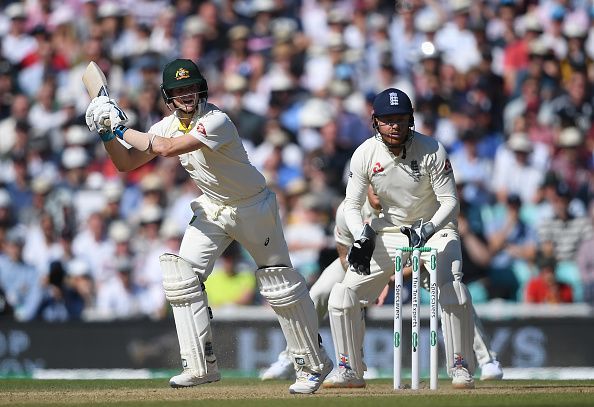 Steve Smith's captaincy stint will, unfortunately, be remembered for only the wrong reasons following the sandpaper gate controversy at Newlands in 2018. The fact though is Smith produced some exceptional numbers with the bat during his time as Australia captain.
In 34 Tests that he captained Australia in from 2014-18, Smith accumulated 3,659 runs at a staggering average of 70.36 with 15 hundred. In his very first Test as captain against India at Brisbane in December 2014, he smashed 133. His love affair with the Indian attack continued as he registered 192 at Melbourne and 117 at Sydney. Smith's highest score as captain was the 239 he smashed against England at Perth in December 2017. Even after being sacked as captain and returning as a pure batsman, Smith's hunger for runs has only grown.
3- Ricky Ponting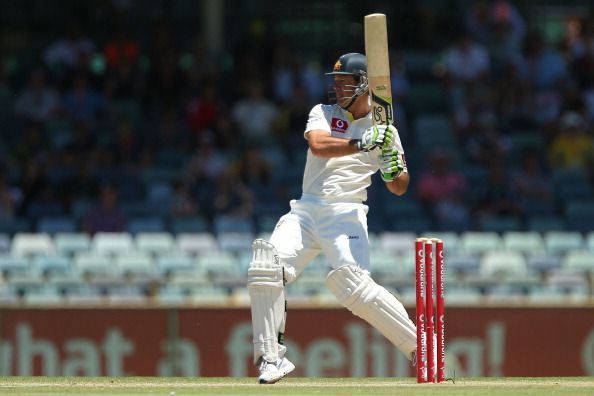 Another Aussie joins the list at number 3. Ricky Ponting captained Australia in 77 Tests from 2004-2010 and ended up scoring 6,542 runs at an average of 51.51. He had 19 Test hundreds to his name as leader.
Ponting took over from Waugh as a leader, and the Aussies continued to flourish under Punter, arguably the most dangerous number 3 batsman in Test history. Ponting's best score as a leader, his 209, came against Pakistan at Hobart in January 2010. He also got a double hundred against the same opponent at Sydney in January 2005 and 196 against England at Brisbane in November 2006. At his peak, Ponting loved flaying attacks.
2- Virat Kohli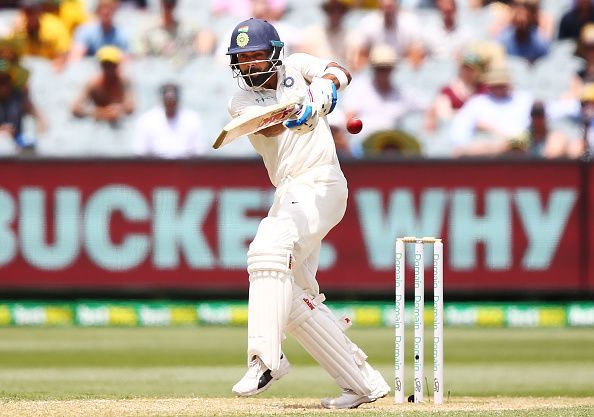 In his fifth year as Test captain, Virat Kohli has jumped to the number two spot among leaders with most hundreds. He has 20 from 53 matches as skipper. Kohli has totalled 5,104 runs so far at an average of 63.80. Kohli began his career as captain with twin hundreds at Adelaide in December 2014 albeit in a losing cause.
Kohli has been getting better with age. He recently smashed his career-best 254 not out against South Africa at Pune. Before that, he had slammed 243 against Sri Lanka at Delhi in December 2017 and 235 against England at Mumbai in December 2016. In the historic series win Down Under, Kohli contributed a priceless 82 in the victory at Melbourne — the Boxing Day Test of 2018. Kohli is tipped to break most records in the book by the time he retires.
1- Graeme Smith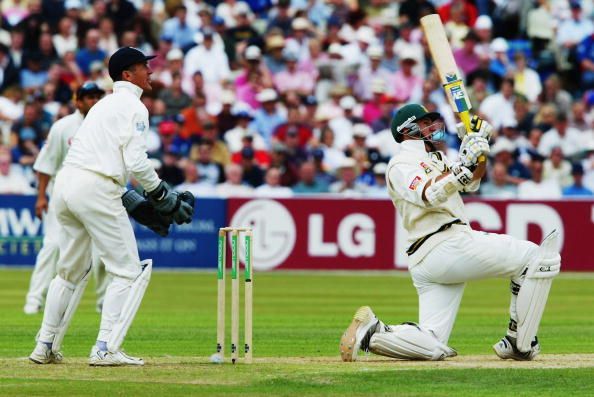 The name of Graeme Smith is rarely taken when we speak of cricketing legends. However, the fact that he finds himself on number one in the list clearly proves that he achieved something highly significant. Smith was not the most aesthetic batsman to watch. But, he ended up playing 109 Tests as captain of South Africa and amassed 8,659 runs at an average of 47.83 with 25 hundred.
Smith's best as the leader, his 277, came very early in his career, against England at Birmingham in July 2003. He followed it up with an equally brilliant 259 at Lord's a week later. Although he could not attain those heights consistently later in his career, Smith made a great contribution as a leader. He brought South Africa out of turmoil after the match-fixing saga and the subsequent debacle at home in the 2003 World Cup. He was only 22 at the time of his appointment, and by the time he quit, South Africa was once again a force to reckon with.