Egyptian spa offers snake massage, leaves the internet horrified | watch
Getting a good massage after an exhausting day at work may be is always a good idea but this massage being offered at an Egyptian spa is something unusual and it's definitely not for the faint-hearted. The massage therapists at an Egyptian spa don't have hands.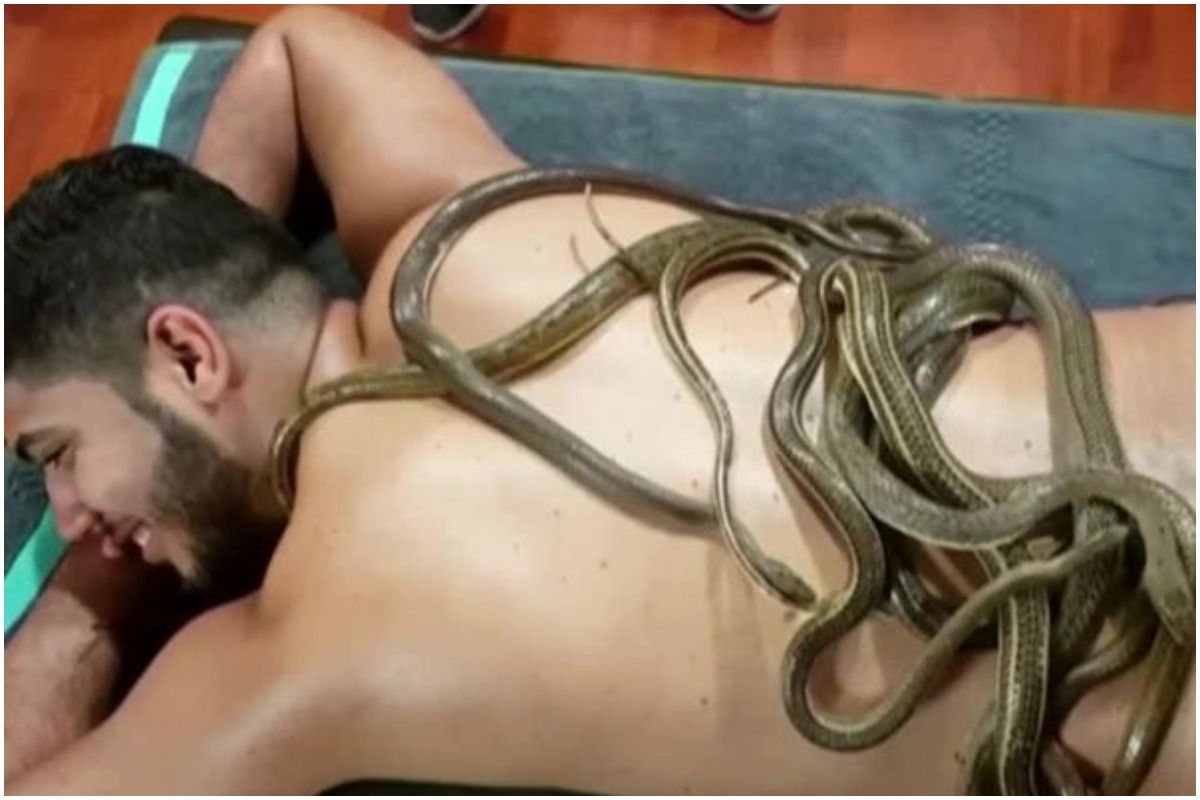 Notably, a spa in Cairo is offering a rejuvenating snake massage to its customers wherein live snakes slither on the backs and faces of people looking for relief from pain. This massage parlor uses pythons and over two dozen other types of non-venomous snakes for those wanting an adrenaline-fueled 30-minute session.
Oil is rubbed on the backs of customers after which a combination of pythons or 28 types of non-venomous snakes is left to slither on the bare bodies of people.
A session of snake massage lasts for 30 minutes. Watch video:
Snake massage
This massage at a Cairo spa is not for the faint-hearted pic.twitter.com/YWAsHrHn1e

— Reuters (@Reuters) December 29, 2020
Spa owner Safwat Sedki told Reuters that the snake massage helps "reduce muscle and joint pain" and also helps improve blood circulation. He, however, admitted that initially, it was not easy to convince clients for the snake massage, but once they started explaining the benefits, many agreed.