Google's free Wi-fi now at 400 Indian railway stations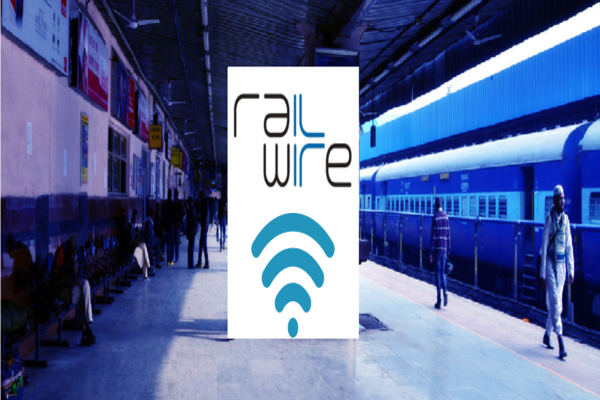 Google, in partnership with Indian Railways' telecom company RailTel, on Thursday announced that its free public Wi-Fi programme, RailWire has been successfully accomplished with the Dibrugarh in Assam becoming the 400th railway station to get the public Wi-Fi service. The RailWire project began piloted in 2016 under PM Narendra Modi's Digital India initiative. It was then proposed that there will be at least 400 railway stations that will be equipped with free high-speed public Wi-Fi hotspots.
The RailWire Wi-Fi hotspot offers 30 minutes of free Internet access to the people who are at the covered railway stations in India. The data limit given to the users is around 350MB per person, which includes both browsing and downloading. Due to the free Wi-Fi hotspots available across the strong network of railway stations, many people have leveraged the service for various purposes, including for education. If you want to access the free RailWire Internet service, here is a step-by-step guide:
Step 1 – Make sure you are at one of those railway stations that are covered by RailWire Wi-Fi service
Step 2 – Turn on Wi-Fi settings on your mobile phone, PC, or other supported device
Step 3 – If you are in the coverage area, you will see the RailWire Wi-Fi SSID, although it is generally suffixed with some numbers and English letters.
Step 4 – Tap on RailWire to connect to Wi-Fi. You will get a notification to sign into the network
Step 5 – Now, tap on the notification that will open a secured webpage of Google's RailWire service. The page is ad-supported, so it is possible that a video advertisement begins playing the moment you open the webpage. Therefore, it is recommended to lower down the volume on your device to save the unwanted attention.
Step 6 – Tap on the Start button located in the top right corner of the webpage.
Step 7 – Now you will be asked to enter your mobile phone number for registration. Make sure that the mobile number you are entering is accessible to you so that the OTP can be obtained.
Step 8 – On the next page, you need to enter the OTP you received on your mobile number. Now click Connect
Step 9 – Your RailWire Wi-Fi connection is successful. Exit the Wi-Fi sign-in page now.
After you are connected to Google and RailTel's RailWire free public Wi-Fi hotspot, you are free to use the Internet at high speeds. However, the speed largely depends on the number of connections presently active in a particular area. Once registered on RailWire, you won't need to repeat the sign-in process on any railway station across India – just turn your Wi-Fi on and your phone will automatically connect to RailWire.
---
RELATED UPDATES
http://updatedyou.com/kawasaki-launches-ikm-connect-app-india-service-spares-accessories-now-fingertips/
http://updatedyou.com/htc-desire-12-desire-12-mid-budget-smartphones-launched-india/
You can bank on WhatsApp! Soon, get banking services on messaging app – check all you can do