Bank Strike : For 6th day banks to remain close, 10L employees on strike
In the last five days, banks have remained closed on four days on account of three holidays and a strike on Friday (December 21). With most banks likely to remain closed today as well, people maybe further inconvenienced.
The strike call is expected to hit banking operations across the country. However, private sector banks are not part of the strike and would continue their usual business.
The strike has been called by the All India Bank Officers' Confederation (AIBOC) and only the bank employees affiliated with the union will take part in it.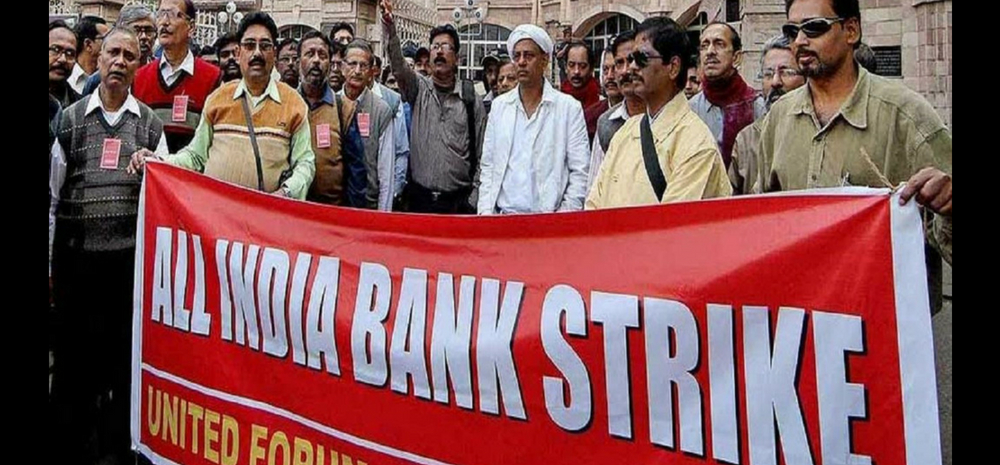 Here's what you need to know about today's bank strike:
All India Bank Officers' Confederation (AIBOC) has called a 24-hour strike to protest against the merger of Bank of Baroda, Dena Bank and Vijaya Bank. The bank union is also demanding a clear mandate in favour of immediate wage revision for all bank officials.
Today's strike is expected to affect banking operations in public sector banks across the country. The strike began from midnight of December 20 and will last till midnight of December 21. On the other hand, it will be business as usual at private sector banks which are not part of the strike.
Moreover, only the bank officials who are affiliated with AIBOC will take part in the strike. Bankers not affiliated with AIBOC will carry out their duties as usual. With lesser hands available, though, banking operations at branches might be affected.
PSU banks have already alerted their customers about the inconvenience that the strike might cause. The State Bank of India and Dena Bank, which is one of the banks enlisted for consolidation, have assured to take steps so that the customers do not face problems due to the strike.
ATM operations will not be affected at all, as employees managing the kiosks are not part of AIBOC.
Dates on which bank services will be hit:
December 21: Bank officers' union strike
December 22: Fourth Saturday Off
December 23: Sunday Weekly Off
December 25: Christmas holiday
December 26: Strike by United Forum of Bank Unions